Disney Aladdin Collection
To Purchase any products from the Disney Aladdin Collection, Please follow the below link: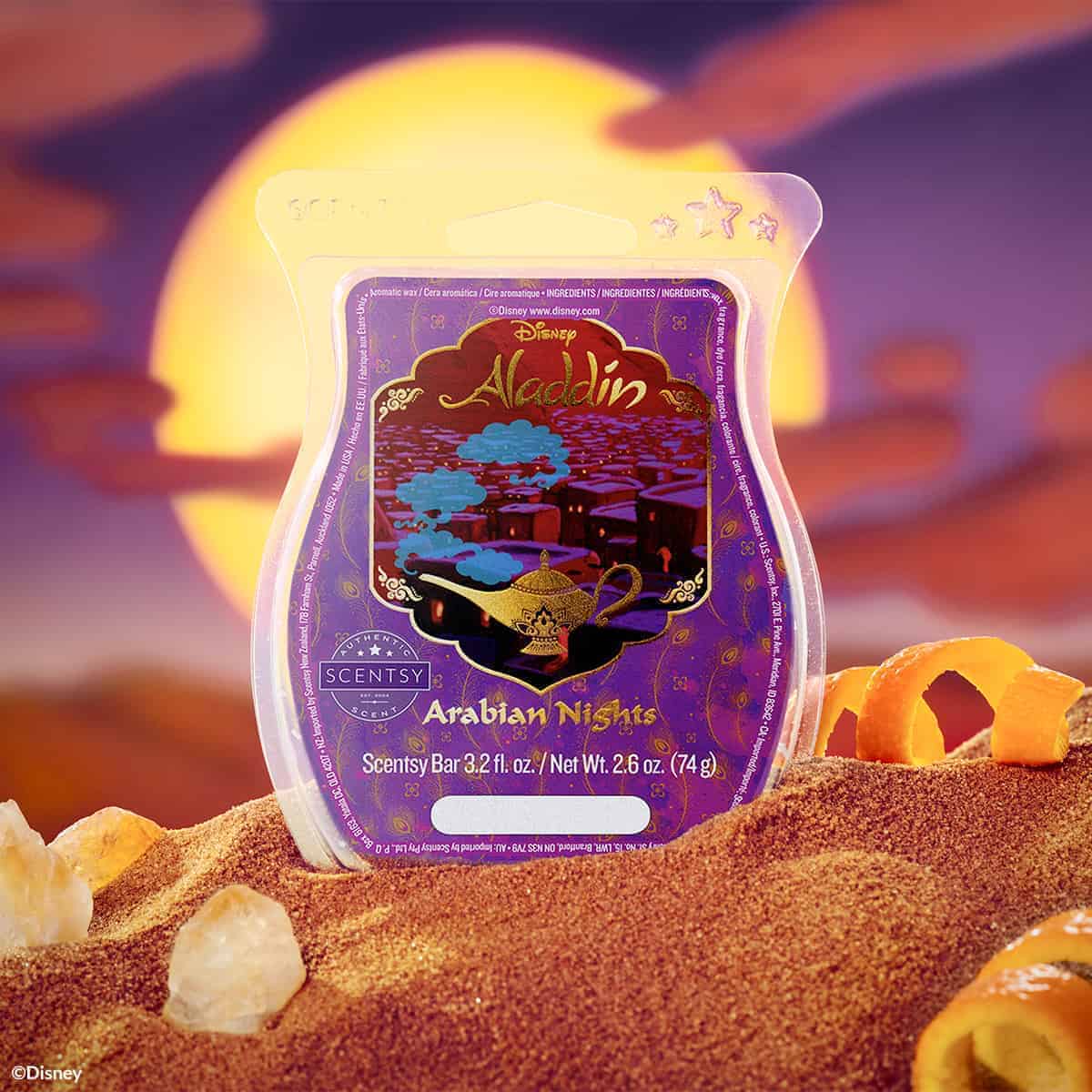 Arabian Nights – Scentsy Bar
Arabian Nights blends exotic warm sands, bergamot, ylang ylang and crystalized musk.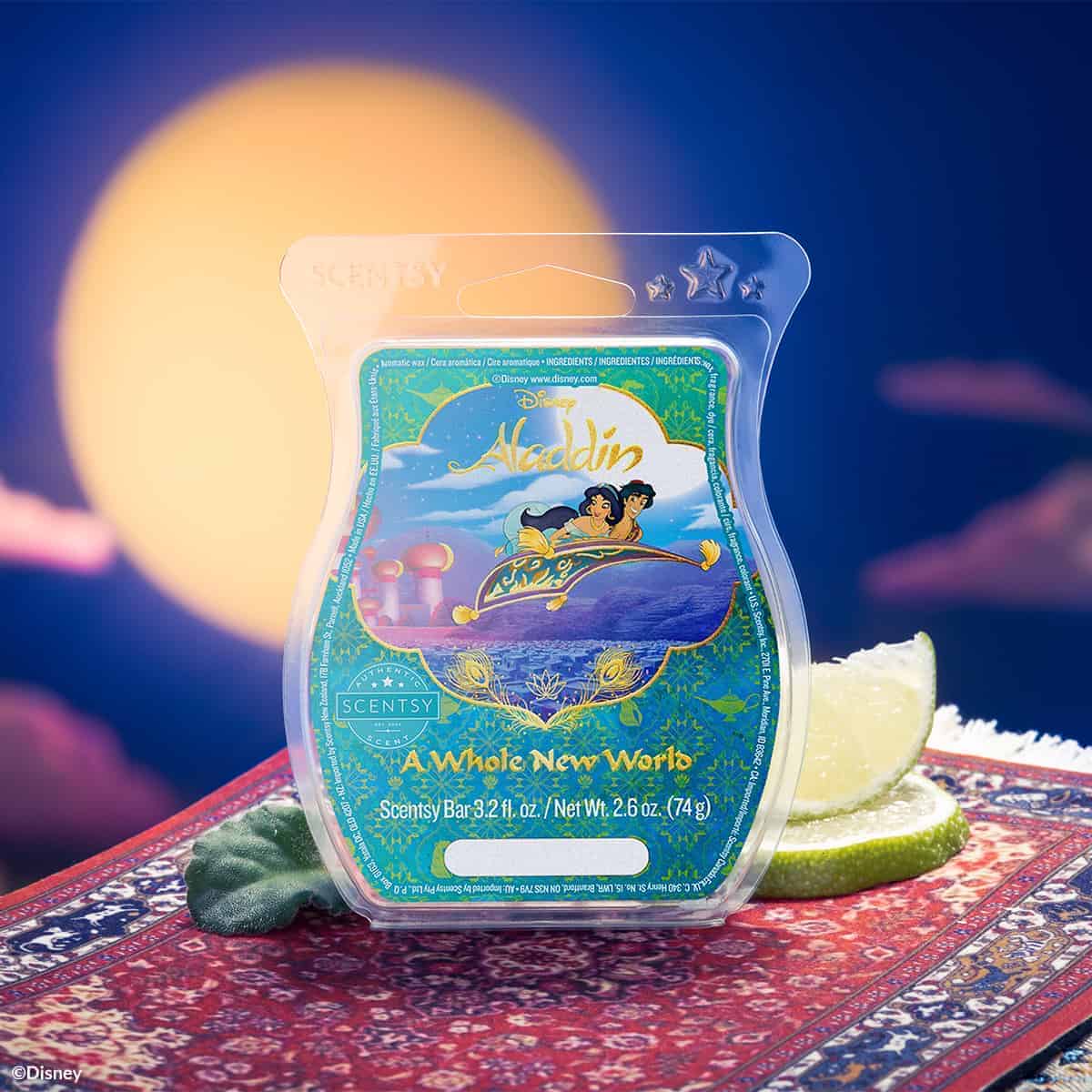 A Whole New World – Scentsy Bar
A Whole New World sails through plumberry, violet leaf and white woods.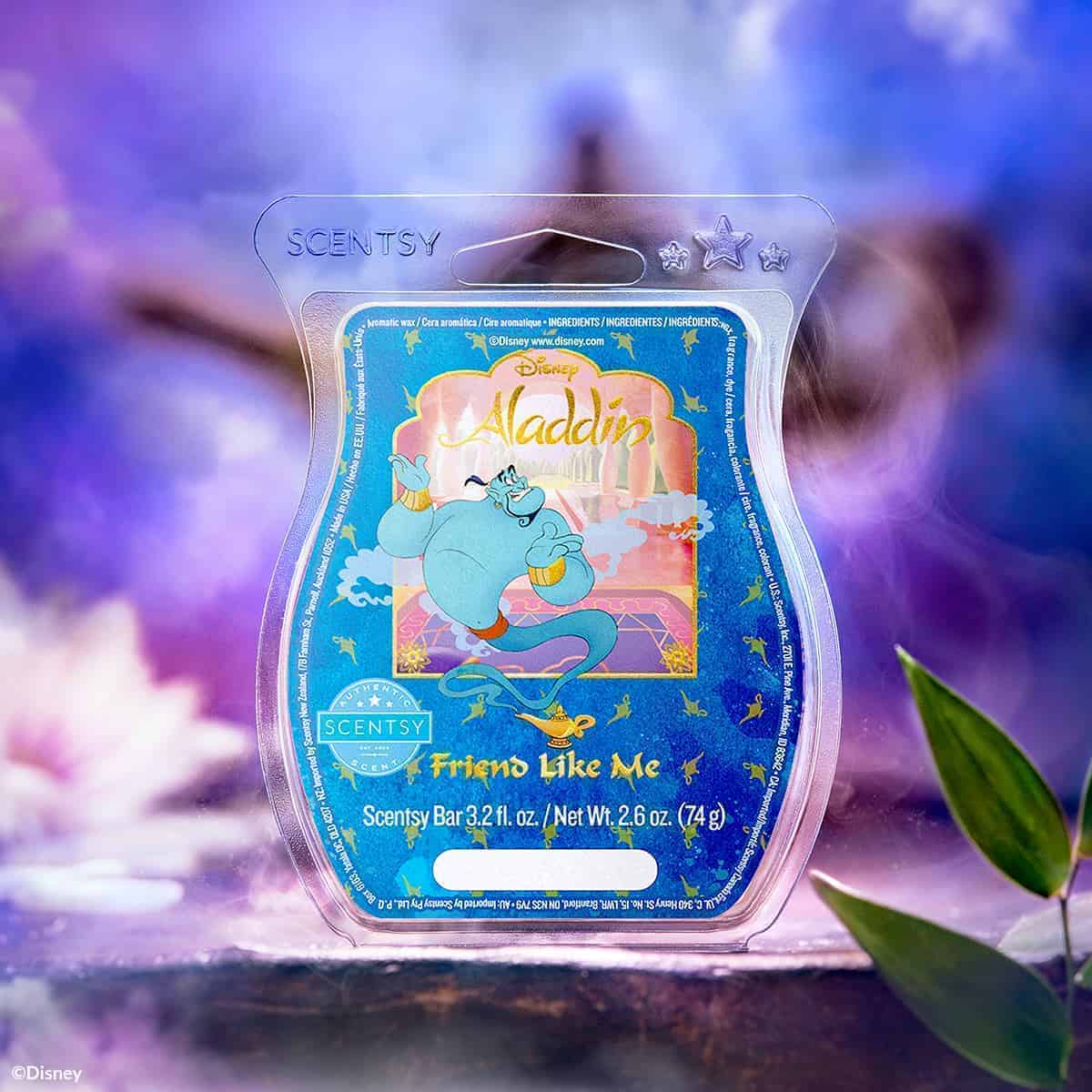 Friend Like Me – Scentsy Bar
Friend Like Me features sapphire mist, blue cyclamen petals and magnolia blossom.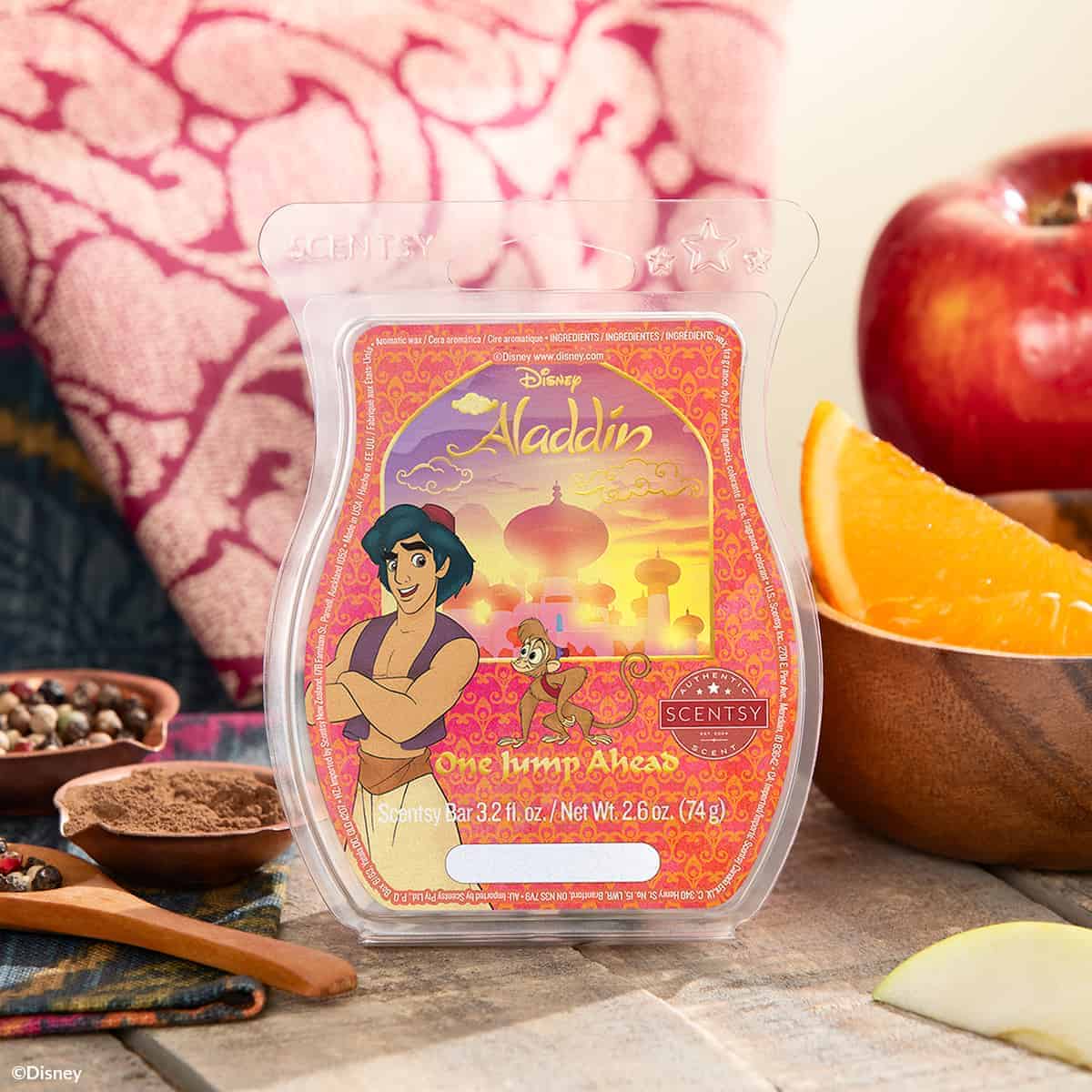 One Jump Ahead – Scentsy Bar
One Jump Ahead exhilarates with tangy orange, ripe apple and vanilla.
Prince Ali – Scentsy Bar
Prince Ali makes an entrance with bright lemon, smooth musk and warm sandalwood.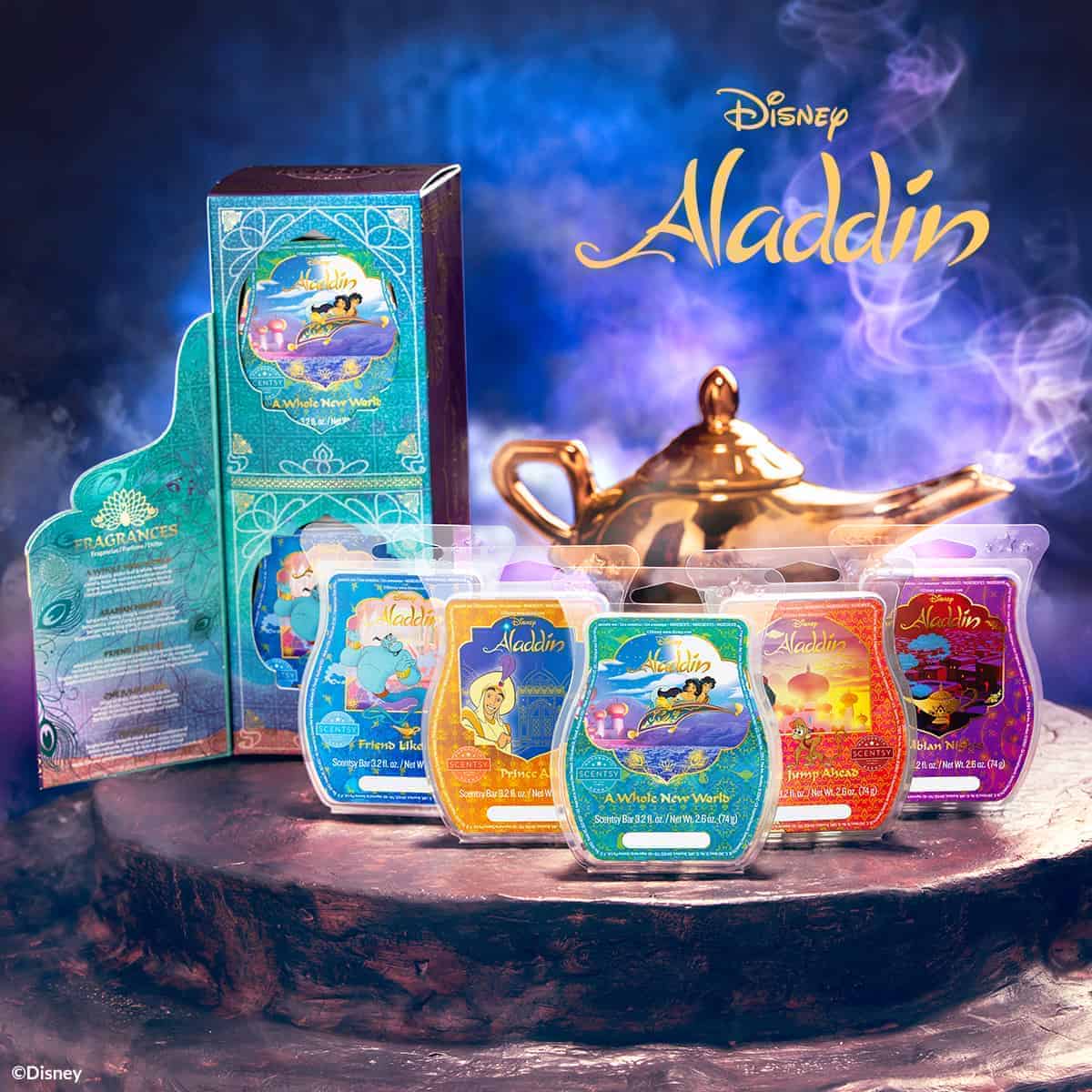 Disney Aladdin Wax Collection
Purchase the complete Aladdin Wax Collection for $44 comes with a decorative display box or purchase a 5 pack of bars for $44, or individual bars for $11 each.