How It Works
We offer training and tips on how to make the most of your business, but by all means—break the mold! Your ideas are what make this work.

PARTY ON LOCATION
Share the Scentsy love in person—at home, at your favorite coffee shop or in the breakroom.

ONLINE PARTIES
We have high-tech tools to help you reach friends and customer near and far (and increase your sales)

LEAD A TEAM
Choose who you want to work with every day. Surround yourself with encouraging motivated people.

Why You'll Love It

INCOME & BONUSES
Work for what you want. Earn extra income or REACH THAT GOAL and work to replace your 9-to-5

INCENTIVES & REWARDS
We love celebrating you! Earn incredible vacations, bonuses and more for your hard work.

FRIENDSHIP & FUN
Be YOU and find lifelong friendships and amazing adventures
Your Starter Kit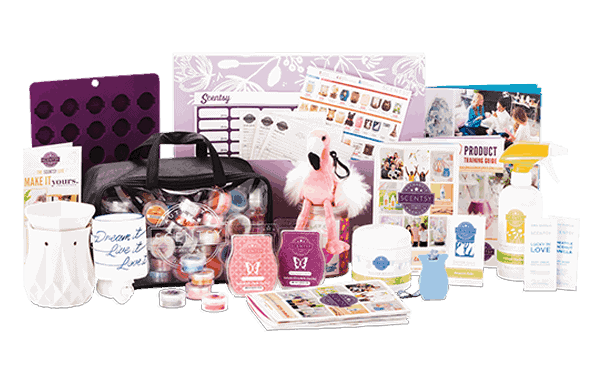 Everything you need for $150*
A best-selling warmer
80+ scent testers.
Sell Scentsy online! 3 months of your personal Website FREE Just $13/Month after that.
Product Samples
TONS of Business tools
Exclusive gift!
*Plus shipping cost. Contents may vary.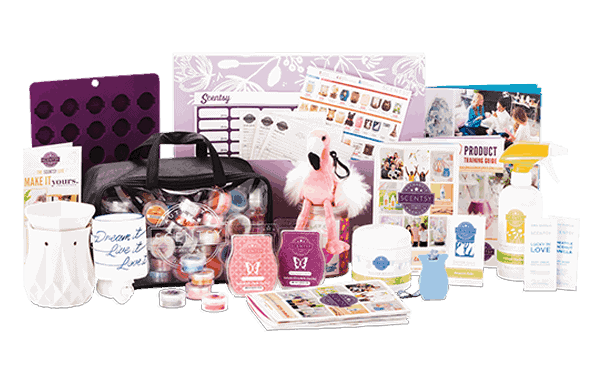 Everything you need for $169*
A best-selling warmer
80+ scent testers.
Sell Scentsy online! 3 months of your personal Website FREE Just $18/Month after that.
Product Samples
TONS of Business tools
Exclusive gift!
*Plus local tax and shipping. Contents may vary.
Host Exclusive $89*
Full sized Scentsy warmer
Full set of wax testers
Spring/Summer 2019 Catalogues
Washer Whiffs
Business Materials
3 months free website
* Contents may vary. conditions apply.
Your Scentsational Start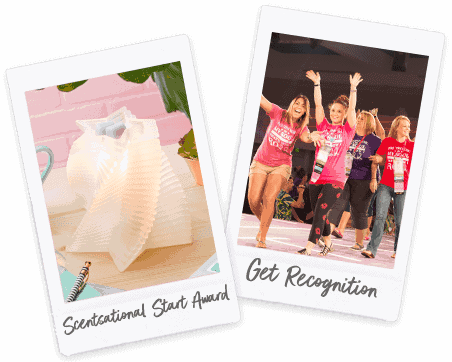 Be a goal-getter with the right support, right from the start with our Scentsational Start program.
Learn the basics.
Find your style.
Get encouragement and support
Earn rewards
*Available ONLY to new Consultants.
How to become a Consultant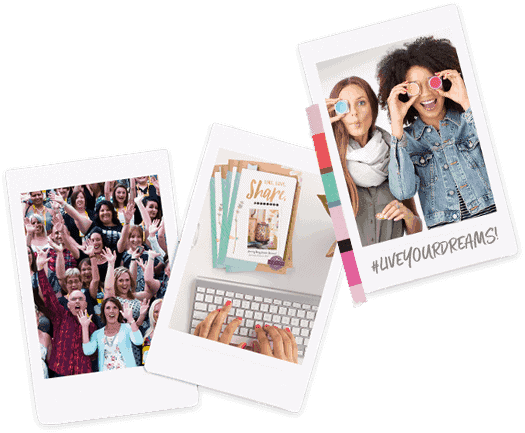 Step 1
Enroll & Choose Your Starter Kit.
Step 2
Book Your Launch Party.
Your grand debut! Invite your family and friends — YOU get the rewards.
Step 3
Learn As Much As You Can.
Ask questions, visit our online Training Centre and stay connected.
I'll be with you all the way
Your Consultant Sponsor will be: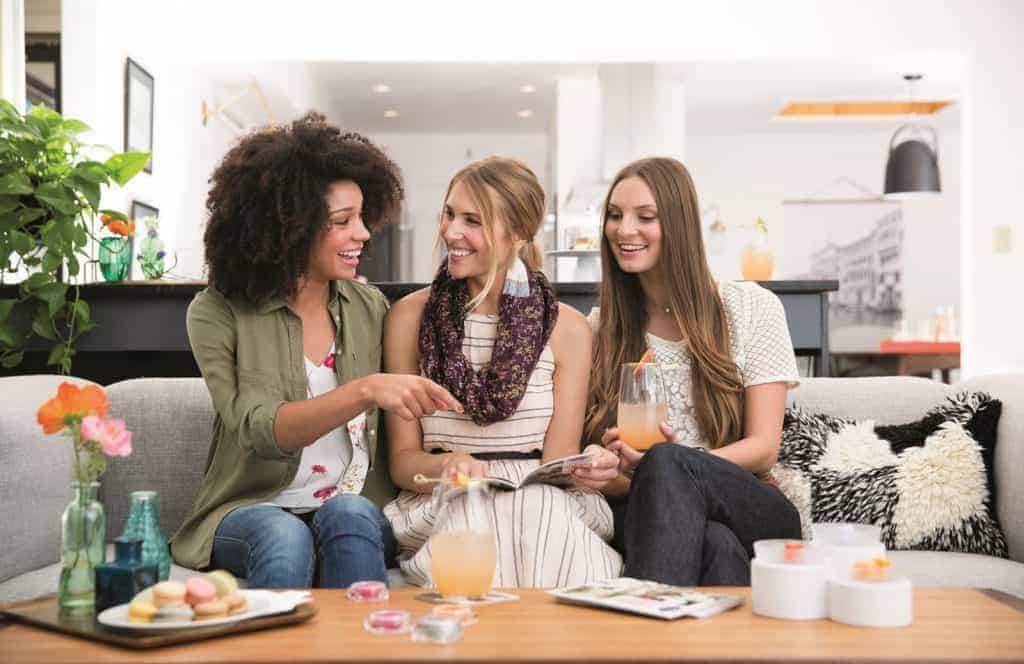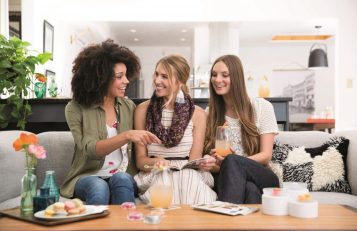 Being a Consultant means being part of a community – one with healthy doses of friendship, generosity and so much fun. Are you looking for extra income, or do you hate clocking in? Want to earn a trip to an exotic destination? Whatever you're after, let Scentsy bring freedom to your life.
Scentsy has allowed me to build my business and live life on my terms. I'd love to talk to you about how being a Consultant has improved my life! It's time to work for what you want and love what you do!
Your personal Sponsor (and team)
 Dedicated Consultant Support Team
 Ongoing personal and business development
 Online training and business tools
 FREE marketing resources!
Questions?
What does it mean to be an Independent Scentsy Consultant?
As a Scentsy Independent Consultant, you are an independent business owner authorized to sell Scentsy products for a commission. You have the freedom to control when and where you work your business, and can increase your commission by selling more product or earning residual income from friends and family you've recruited to join your team.
How do I join?
Click here and you will be taken directly to the registration page. Please note that you will need a debit or credit card to pay for your Starter Kit.
What does the Starter Kit include?
The Starter Kit includes everything you need to start your Scentsy business: a best-selling Warmer, more than 80 scented wax testers, catalogs, order forms, three months of your own PWS, product samples and more. (Contents may vary.)
How much does it cost to become a Scentsy Consultant?
You only need to pay the current price of the Starter Kit (plus local tax and shipping) to join Scentsy, and you'll get a Starter Kit full of valuable business tools and product samples.r your Starter Kit.
What are the requirements for joining?
You must be the legal age or age of majority in your state of residence at the time of enrollment. You must be a legal resident of the country where you want to enroll and have a valid Personal Identification Number (like a Social Security number or Employee Identification Number). You must also accept the Independent Consultant Agreement (ICA) and purchase the Starter Kit.
How does Scentsy calculate commissions?
Consultants earn 20 percent on the first 1,000 points in Personal Retail Volume (PRV) and 25 percent on PRV after that, plus up to a 9 percent bonus on Personal Wholesale Volume based on rank and a 5 percent bonus when sales exceed 2,000 points in PRV in any given month. In addition to the commission you earn on your sales, you can earn multiple bonuses based on your team performance.
What is PRV?
Personal Retail Volume is the point value of commissionable products you sell. PRV is a global point system convertible to local currency using a price/earnings to growth ratio (PEG rate).
What are the monthly sales requirements for Scentsy Consultants?
Scentsy Consultants must generate sales resulting in 200 points or more in PRV in at least one month within any contiguous four-month period. The 200 points in PRV can come from individual customer orders, party orders or online orders made through your Personal Website (PWS).
Do I need to place my orders with a credit or debit card?
All payments from Consultants to Scentsy must be made via credit card or debit card; however, you may accept payment from customers in whatever form you choose. Scentsy does not accept cash, money orders or cheques. If a customer pays with a cheque, it must be made out to the Consultant.
Do I have to sponsor other Consultants?
No. However, Consultants who sponsor new team members are more successful: They earn more PRV and are about 60 percent more likely to stay with Scentsy long term!
What if I have questions or need help?
We always recommend starting with your Sponsor or your team. They're a valuable resource. The home office provides numerous training opportunities and online tools. Consultant Support is also available Monday through Friday to help you with anything you might need. All of us at Scentsy will be with you every step of the way.
How can I sell Scentsy products?
Scentsy is built off the party plan. You can hold in-home parties, basket parties, open houses or online parties, and you may also take orders through your Personal Website.