To Purchase any products from the Disney Frozen Collection, Please follow the below link:
Reveal Your Destiny – Scentsy Warmer
Autumn leaves swirl across a wooded landscape and beloved Frozen 2 characters, including everyone's favorite snowman, Olaf. Graphic silhouettes of Anna and Elsa illuminate when lit, a birch-designed base completes the forest feel, and a snowflake adorns the dish for a finishing touch.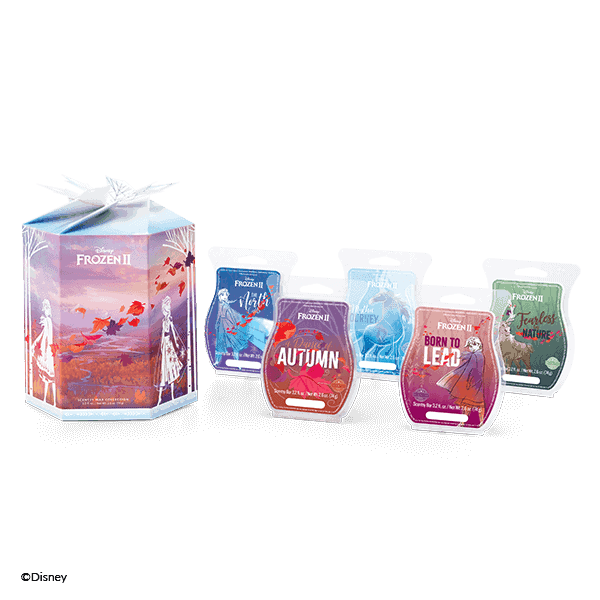 Frozen 2 Wax Collection
The wax collection comes in a stunning, display-worthy decorative box that features rich illustrations, metallic accents and embossed autumn leaves. To top it off, the box cleverly folds to form a snowflake on top.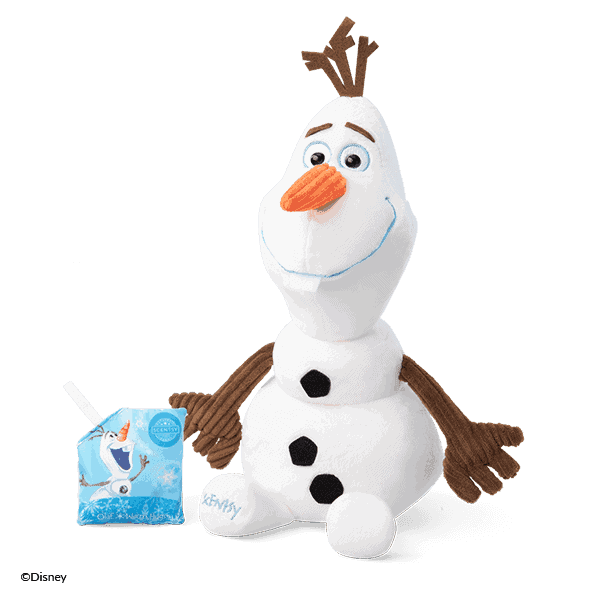 Olaf – Scentsy Buddy
Whether he's a sidekick on your next adventure or just chilling at home on the couch, sweet Olaf is as cool a companion as you'll find. Each Olaf comes preselected with a Scent Pak in our exclusive Olaf: Warm Hugs fragrance.
The North Calls (Elsa) – Scentsy Bar
An empowering mix of berry and grapefruit, lily of the valley and a touch of marine urge you to discover the truth.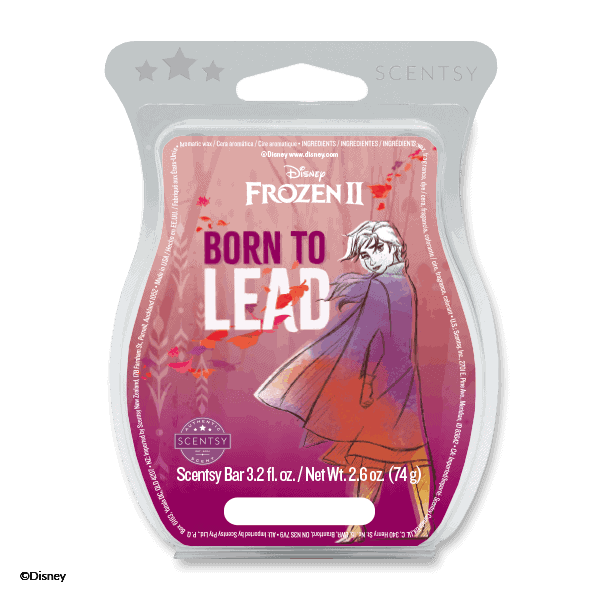 Born to Lead (Anna) – Scentsy Bar
Find the strength inside you with a daring mix of orange and melon emboldened by vanilla.
Fearless by Nature (Sven) – Scentsy Bar
Brave the journey with unwavering loyalty, traversing wildflowers and sage as you navigate the woods.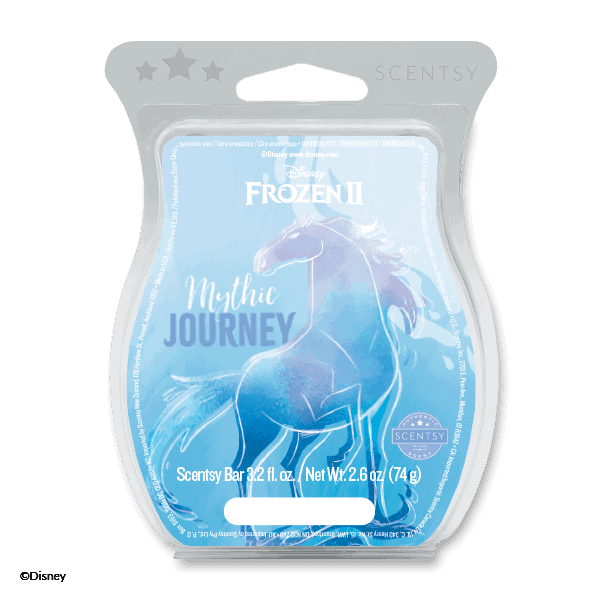 Mythic Journey (The Nokk) – Scentsy Bar
Get swept away by enticing black currant and autumnal pear over salty ocean waves.
A Dance of Autumn (Wind Spirit) – Scentsy Bar
Fresh notes of apple float on the wind     through forest woods, conjuring the spirit of swirling leaves.