It pays to party!
Everyone loves a Scentsy Party, and you get the most when you host! So why not have some fun with your friends and make your world smell delicious?
– Get up to 4 Scentsy Fragrance products at 50% off.
– Earn product credit equal to 10-15% of your party's sales.
– Get one of your guests to host a Scentsy Fragrance party and you can earn another half-priced item just by attending their party.
Reimagine the Scentsy Party
Our beautiful fragrance products must be experienced. Host a Scentsy party to discover
what's new, make sweet memories with friends and family and save on the products you love.

So why not have a party your way?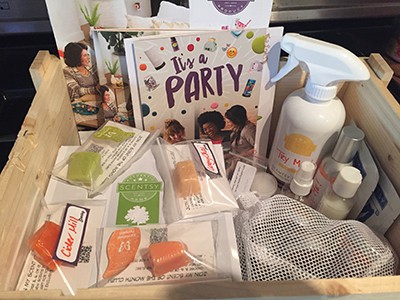 I will help take care of the details. Just pick a party, and you're on your way!
– Invite your friends over for a girls' night in.
– Host an open house for a fun, freestyle event.
– Take the party everywhere you go with an on-the-go basket party.
And for friends and family far and wide, invite them to shop your party online! I can tell you how.