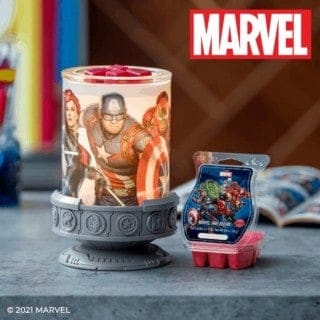 Our powerful collection of Marvel products just keeps getting stronger! Check out the newest Marvel Scentsy Warmer, available now for $93.
Featuring Captain America, Iron Man, Hulk, Thor and Black Widow. This warmer uses a 25w bulb and stands 20cm tall.
And the fragrance created with Marvel characters in mind? It can only be described as super: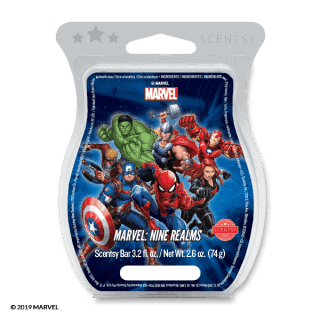 Marvel: Nine Realms: A heroic mix of lime zest and blue tea keep you connected to the universe, while lavender lightning really packs a punch!
Marvel: Nine Realms – Scentsy Bar is available for $11