What is Scentsy?
Scentsy offers a large range of home and personal products in a variety of fragrances and styles, to suit every taste and décor. The most recognisable products, the decorative Scentsy Warmers and the wax melts, or Scentsy Bars, are combined to create the Scentsy System – a much safer alternative than ordinary wick candles with open flames.
Scentsy's wickless candles, or wax melts, are warmed to a low temperature which allows a higher level of fragrance to be used, unlike ordinary candles which burn the wax and release smoke and toxins into the air. This also allows the fragrance to last longer, making it a much more cost effective option.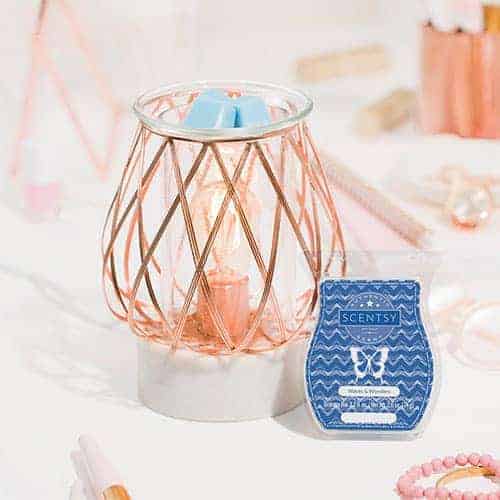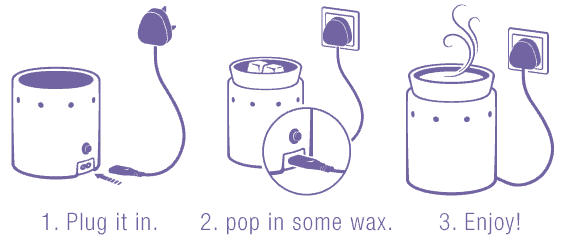 No more having to worry about leaving candles unattended or the risk of nearby items being set alight. The Scentsy System is designed with safety in mind – bringing you complete peace of mind.
The range of Scentsy Warmers in Australia and New Zealand use a low voltage element plate, which warms up to slowly melt the Scentsy Bar. These bars, or wax melts, come in over 80 different fragrances so you can mix and match to suit your mood. A large majority of the range also comes with small LED globes to add light and a touch of atmosphere to your home. With such a large range of different designs, the Scentsy Warmer collection has a style to suit everyone.
All of our Scentsy Warmers come with a lifetime manufacturer's warranty for any defects.*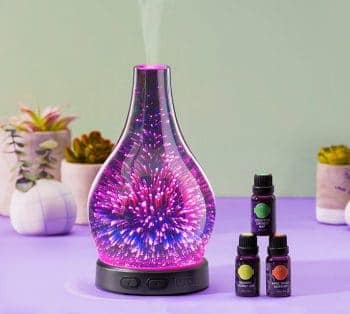 Want to try your hand at creating your own indulgent scents? With a choice of natural oils, essential oil blends and essential oils, your signature scent can be relaxing, uplifting or invigorating – the possibilities are endless.
Our Scentsy Diffuser also has an array of hand-crafted shades with each diffuser coming with sixteen different light settings, allowing you to match it to any décor or room of the house. Let the ambience and your personalised scent set the desired mood, as the aromatic mist is carried through your home.
What if you could take fragrance wherever you GO? Grab hold of our fully portable, battery powered fragrance system – the Scentsy GO!
From the car, to a cafe, to your workplace to just about anywhere in between, it's an entirely new fragrance experience.
With a rechargable battery lasting up to 40 hours, Scentsy Go! can be charged easily with the included USB cord. Adjust the colour changing LED display to suit your mood, add 1 to 2 Scentsy Pods and fill your space with your most loved Scentsy fragrance in seconds. Ready, set, Scentsy GO!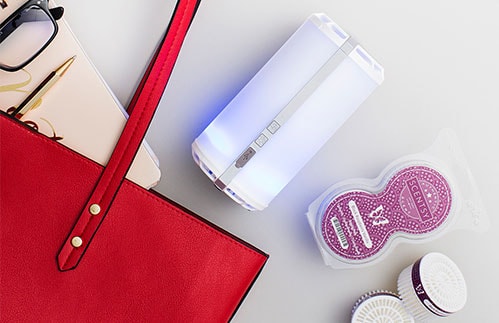 *Please note that this only covers warmers that have been used as they are intended – with the specifically designed and branded Scentsy Bars.