Remember the old days gone by where layby was a thing?
You know, where you handed your purchases over to some teenager behind the counter, they wrapped them up and put them away whilst giving you a payment plan to pay it all off. Back in those days, you'd have to physically go to the store each week or fortnight to dutifully pay an instalment and when you finally made that last payment, your purchases were finally yours and you got to take them home.
Doesn't seem like that long ago but boy oh boy, has technology and online shopping come a long way. No longer do we have to wait weeks or months for our goodies – a few clicks of a button, our order is on its way to our house and we get to pay it off over a set period of time and instalments. No more waiting, shop for what you love today and pay it off. Easy.
Many of you have asked and asked – when is Scentsy going to get Zip Pay?
Zip Pay is one of the most popular interest-free online shopping wallets going around right now. Pay off your order in 4 interest free payments over 6 weeks – sounds glorious, doesn't it?
While Scentsy doesn't offer it in checkout, there is a way for you to use your Zip Pay or Zip Money account to pay for your Scentsy purchases, following the below steps.
Step 1: Open the Zip App and click "Generate a single-use card"
Step 2: Click "Generate card details" and copy the card details generated.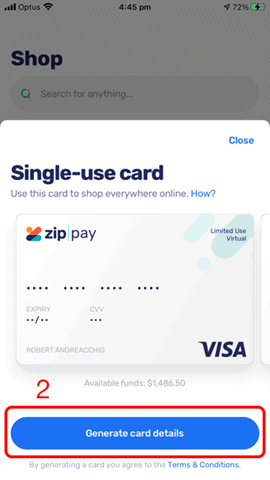 Head over to our site (oh look, you're here already!) and add products to cart. Enter your email, address and phone number as normal, or login to your Scentsy Account.
Move through to the Review and Pay section, and then: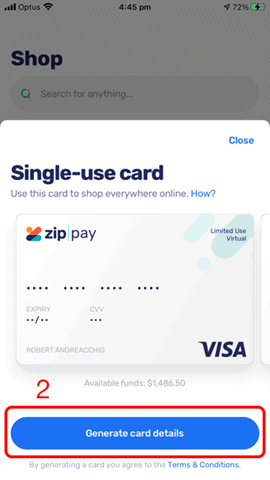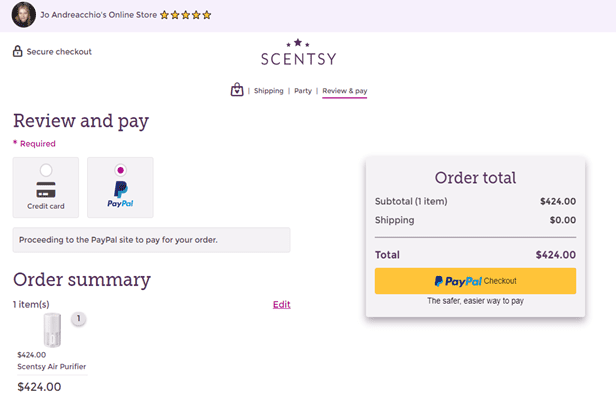 Step 3: Select PayPal (Visa/Mastercard will not work)
Step 4: Click the PayPal Checkout Button
This will open up a PayPal popup.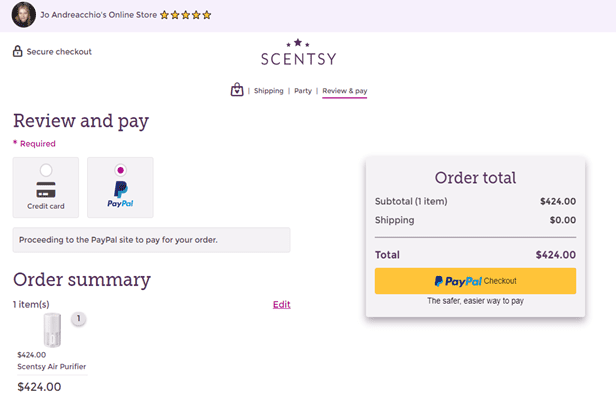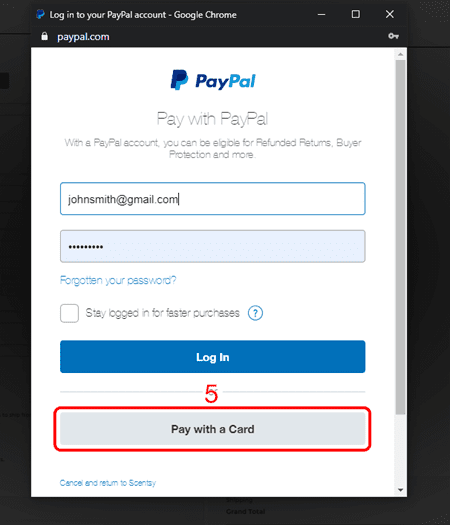 Step 5: Click on "Pay with a Card". If you are already logged into your PayPal account, you'll need to logout and then click "Pay with a Card".
Step 6: Use the PayPal Guest Checkout and enter the card details you saved from Zip Pay and include your Billing address and contact details.
Step 7: Select No, I don't want an account now. It will ask you to confirm you are over 18, and then click continue.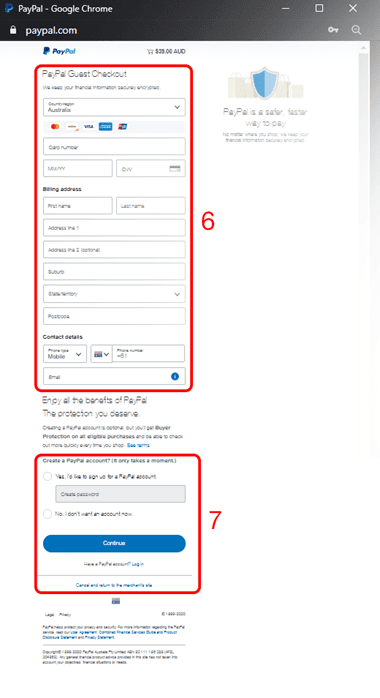 This will send you back to the checkout page on our site and complete your purchase. Too easy!
Now all you need to do, is wait for your goodies to arrive on your doorstep.
If you have any questions or come across any problems, please reach out and we'll be more than happy to assist.