The olfactory system is one of the most powerful senses in the human body. Scents can take you back to a loved childhood memory and transform your mood and here at Scentsy, we understand that it's not just about filling your room with incredible fragrances.
Our range of aromas has been inspired by the stories that fragrances tell. Our expert perfumers combine complementary high notes, heart notes and base notes to deliver unique and evocative fragrances. The result is an invigorating experience that helps you relive cherished memories, warm your heart, inspire your soul, and enliven your senses. If you love Scentsy as much as we do, why not host your very own Scentsy Party and introduce your friends to the wonderful range of Scentsy products. You get loads of great benefits, including up to four Scentsy Fragrance products at 50% off and product credit equal to 10-15% of your party's sales. If that wasn't enough, you could earn another half-priced item just by inviting one of your guests to host their own Scentsy party and attending yourself. If this sounds like something you want to do why not give it a go, have a girls' night in and invite all of your friends. Alternatively, you could have an open house party or even on-the-go basket party.
If you want more information about hosting your own party why not give me a call on 0407 776 830, I'd be happy to advise. Perhaps you've already hosted a Scentsy Party but would like another way to show your commitment to Scentsy. Why not join Scentsy to become a consultant?
When you join Scentsy as a consultant you be able to sell all of our great products including; Scentsy Warmers, Scentsy Scents, Scentsy Buddies, Scentsy Diffusers and Scentsy Bars.
Being a Scentsy consultant is a great way of spreading the news about the products you love. Not only that but it's a great lifestyle too. You can choose your own hours and essentially be your own boss!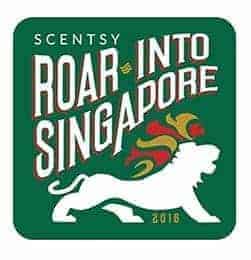 If that wasn't enough, you could receive up to 25% commission, as well as bonuses and awards, plus you could be involved in fantastic trips to fabulous destinations such as USA, Bali, Mexico and Singapore.
For just $150 you'll receive everything you need to become a Scentsy consultant including over 80 scent testers, demonstration products such as Scentsy Warmers and Scentsy Bars, catalogues, order forms, invitations and marketing brochures. As well as this, you'll receive, world-class training and live phone support if you need extra help. You get a free online workstation to help you run your business and your own personal website which is free for the first three months! And if that wasn't enough you don't even need to manage any stock.
So, if this sounds like the right move for you, please give me a call on 0407 776 830 and I'll help you to take the next step to becoming a Scentsy consultant.